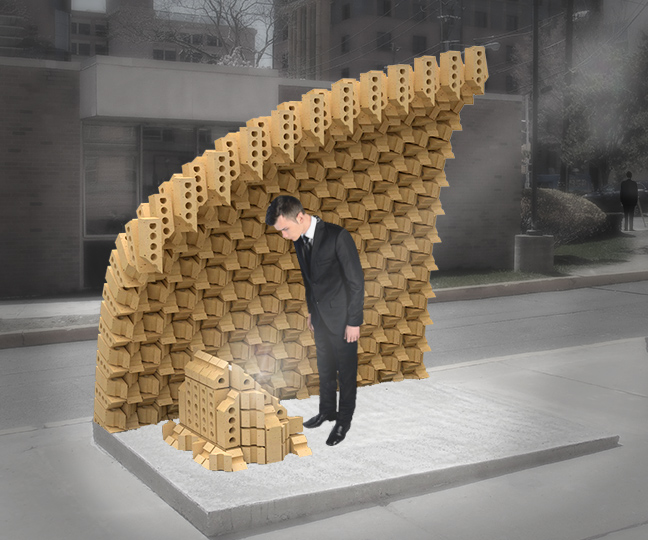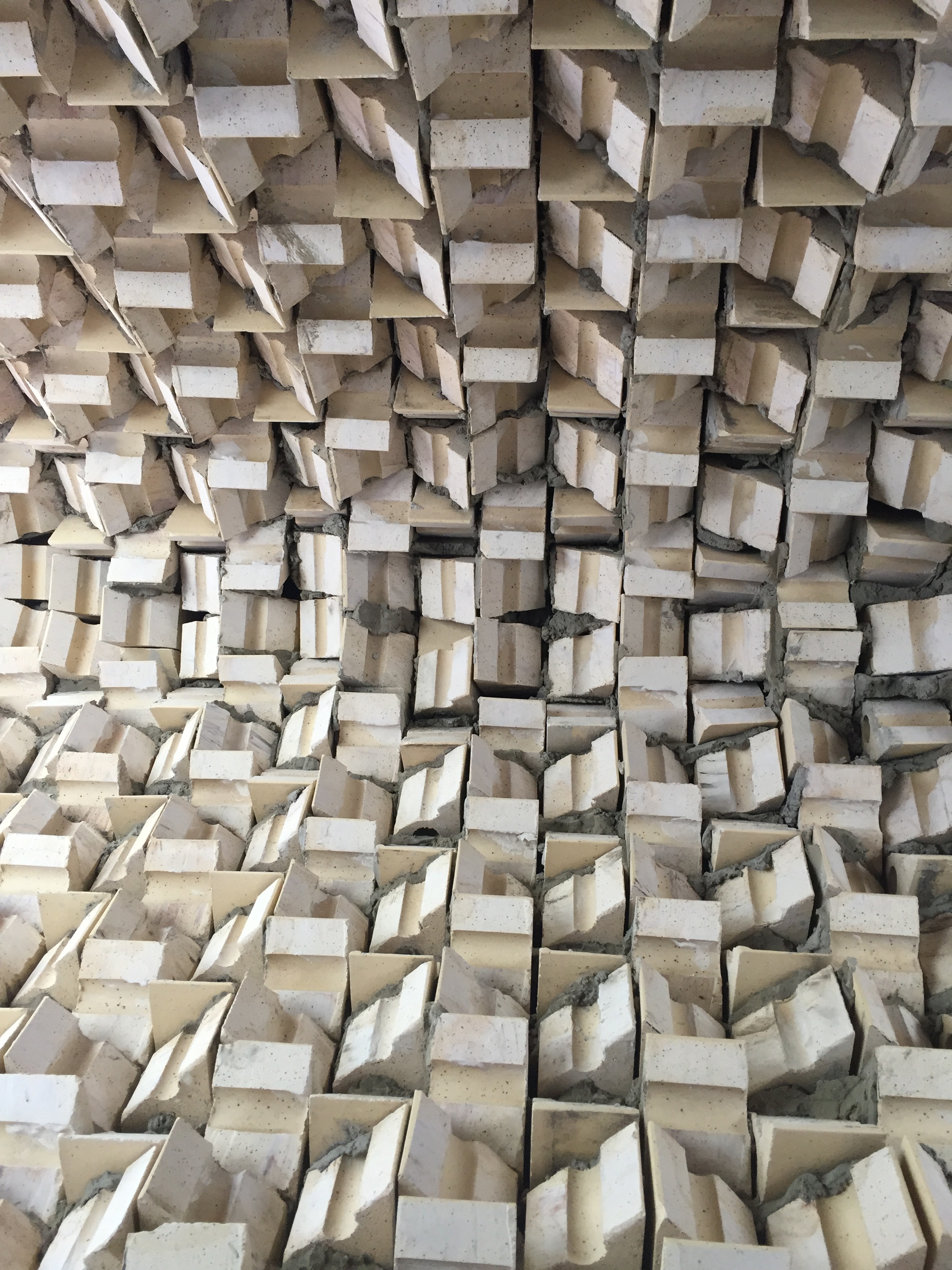 Whispering Walls
This project was designed for a masonry competition at NJIT's school of architecture. The objective of the competition was to build a masonry structure on an 8'x'8' concrete base. With a team of 14 students and masonry contractors, we designed a parabolic dome structure with interior-facing cut bricks designed to emulate the geometries of diffusing acoustical tiles (used in recording studios, anabolic chambers, etc). Diffusing tiles are conventionally made of absorptive foam cut at angular geometries and are intended to scatter sound, but brick, being a harder material, had a different sonic effect.
The project was constructed by building catenary arches as a CNC milled formwork, on which each course of brick was laid until it dried. The formwork was then removed, leaving only the catenary half-dome structure behind. In the interior of the structure sat a small alter with a manifesto explaining the logic and intention of such a design.
This project won the 2016 NJIT masonry competition.