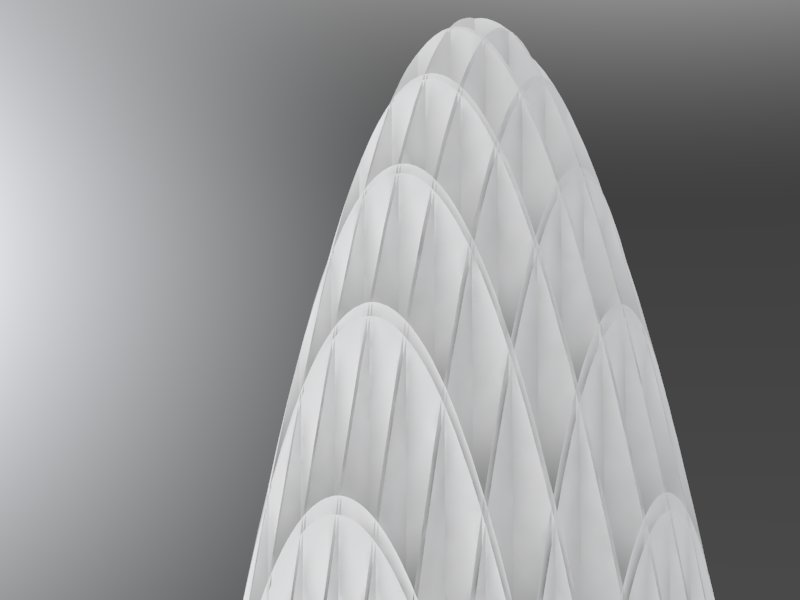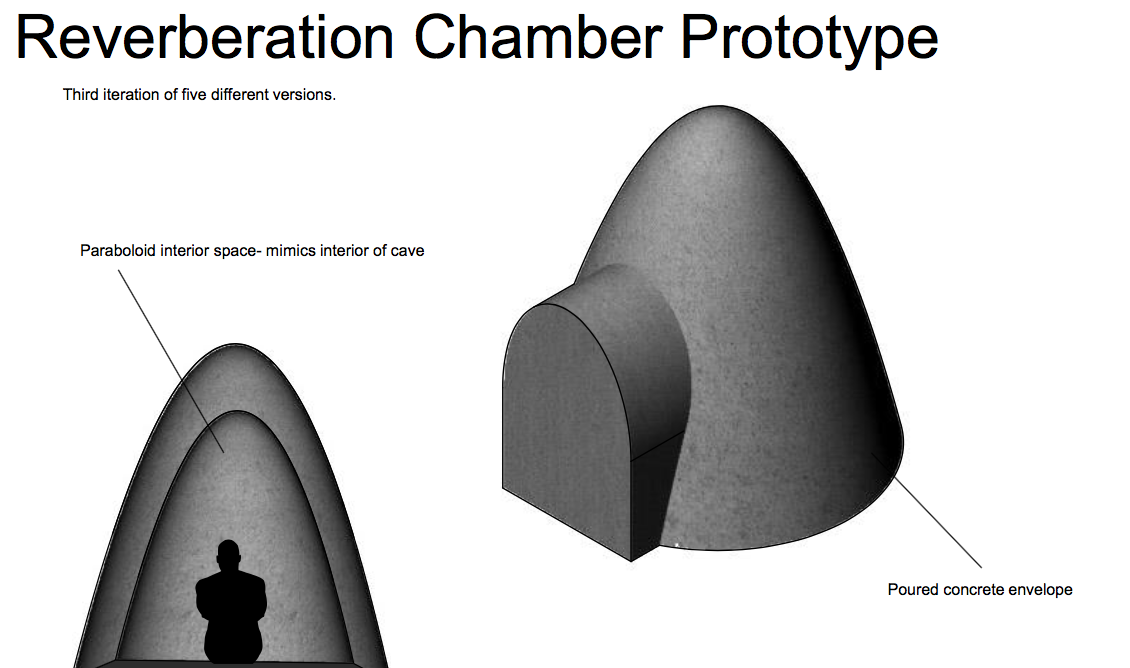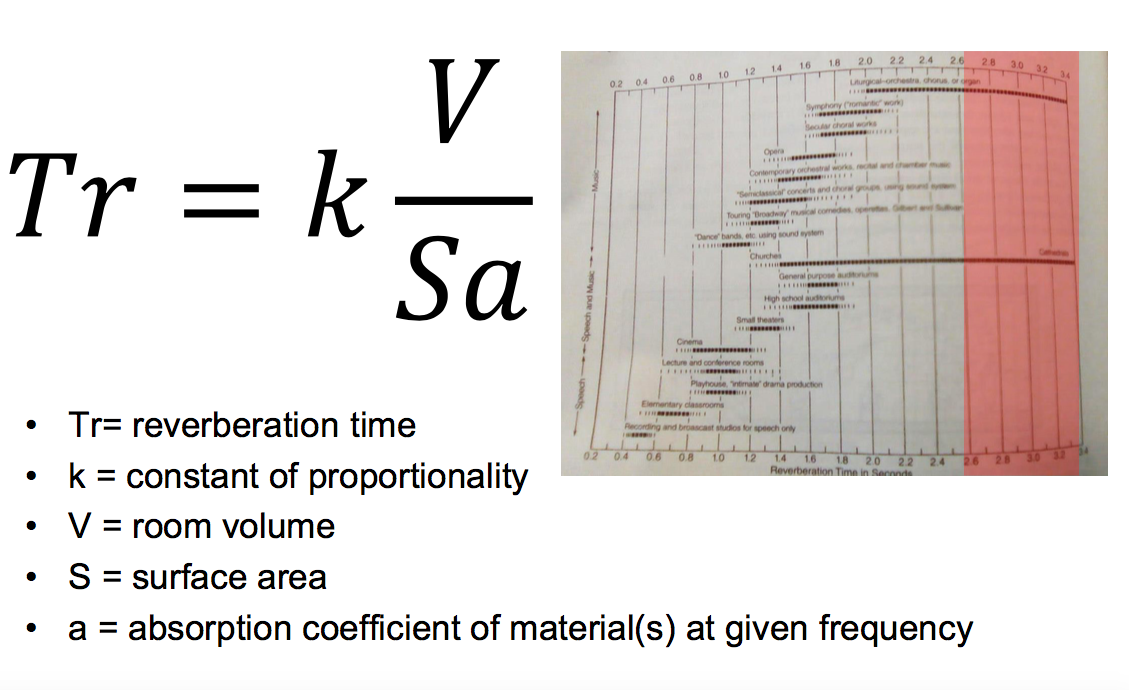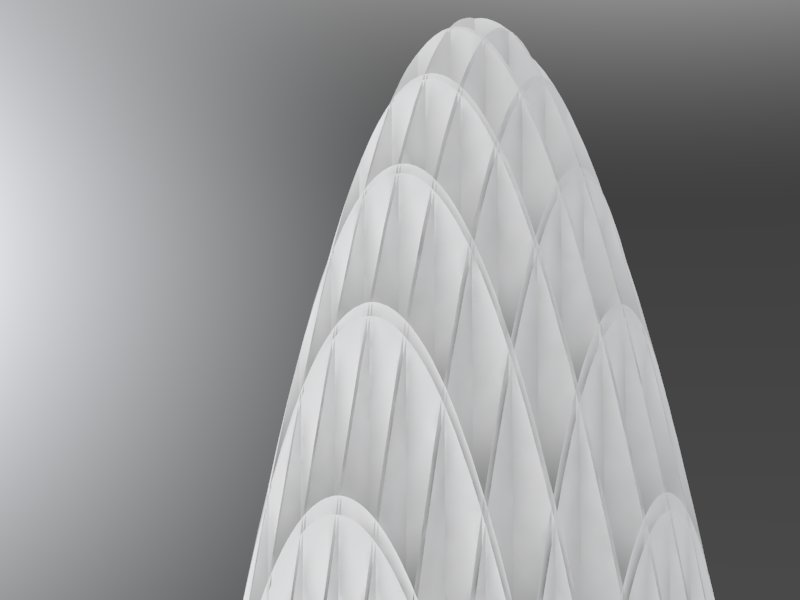 Modern architecture seeks to surpass nature and effectively prove that man is dominant over his surroundings. Reverberation in space is no longer seen as a "wanted" sound, though "the relationship between reverberation and architecture is as old as architecture itself." (Emily Thompson, the Soundscape of Modernity) The replacement of reverberation with industrial sounds is unnoticeable at best, but distracting, stifling, and unsettling at worst. This research seeks to address the intersection of sound in space.
This project draws on a precedent of reverberation in pre-modernist architecture to explore the concept that there is a mental and emotional need to create aurally considerate spaces. The project seeks to create an example in the form of a one-user sound chamber that exhibits the traits of a space with aurally pleasing reverberation that can be utilized for a number of different functions.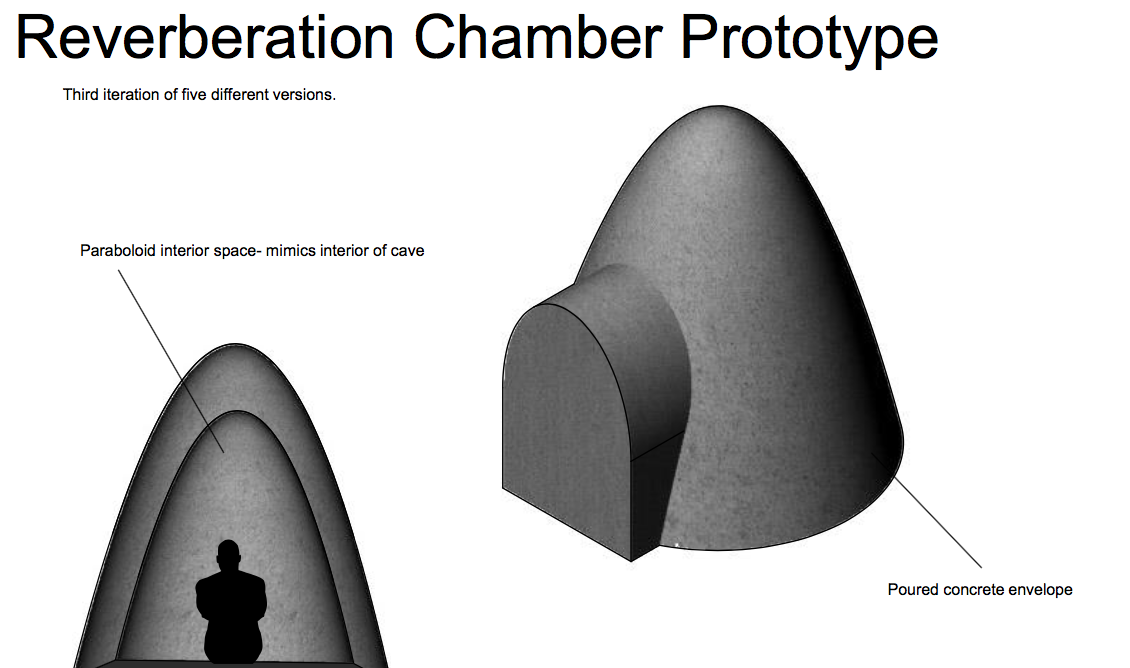 The significance of this project is to delve into the idea that modernism falls short of doing an adequate job of "conquering" the environmental "annoyances", and that reverb (outside of the common typological uses) in space is a perfect and needed pairing.
The project also aims to illustrate a link between the natural reverberation of pre-modernist. architecture and emotions that can be evoked by spatiality; feelings of comfort, nostalgia, productivity, and elation, or a lack thereof. The project seeks to show how consideration of sound in space can create an emotionally or pragmatically useful space.
This project will be approach architectural design from the standpoint of sound. Commonly in architectural design (unless needed for programmatic reasons, such as in the design of a concert/lecture hall or recording studio, etc), sound within the confines of space is not considered. Reverberation and it's positive or negative effects are not considered. The connection between reverberation, sound, and modern design is not discussed in architecture studios unless a project requires it to be. The outcome of this project seeks to introduce an argument for the practicality of the need to consider sound in design, and display how that can be pragmatically used to benefit either a specific group of users or the general public.